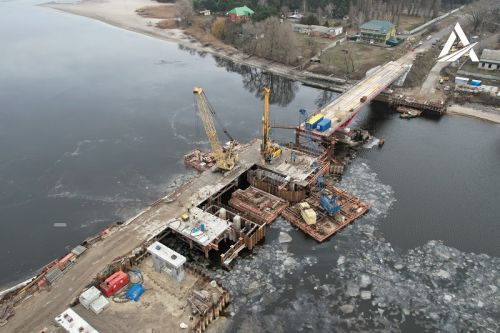 The State Road Agency (Ukravtodor) has announced that the overhaul of the bridge near the village of Lypove (Kremenchuk district of the Poltava region) was "unfrozen" in November 2022.
The bridge provides a transport link between the Kyiv, Cherkasy, Poltava, Kirovohrad, and Dnipropetrovsk regions.
Completion of the project was scheduled for September this year, but it was put on hold because of Russia's full-scale invasion of Ukraine.
The bridge was built in 1962. It has a length of 214 meters. It was in critical need of repair before the overhaul began.
The bridge is currently closed to all types of vehicles, without exception.
"Humanitarian and military cargoes are also transported through a bypass road, increasing delivery time. Therefore, reopening it to traffic as soon as possible is a priority," Ukravtodor said in a statement.