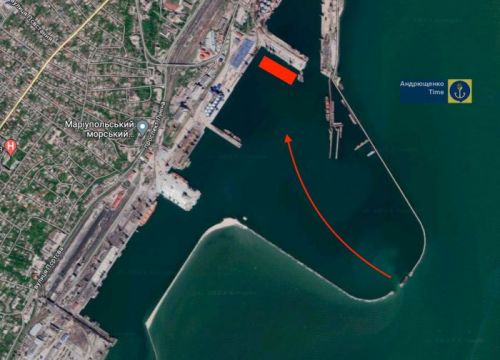 A sea-going ship has entered the port of temporarily occupied Mariupol for the first time since the enemy captured the city.
Petro Andriuschenko, an adviser to the mayor of Mariupol, announced this in a statement, the CFTS portal reports.
"This is bad news. This is why dredging was necessary. Now, it has happened: the first sea-class vessel (not a river-sea vessel) docked at the pier of the Ship repair plant yesterday," he said.
According to Andriuschenko, the vessel has its own cranes, and its full load or DWT is much more than 5,000 tons, as in the case of vessels of the RM-3 class.
"What the bulk carrier was carrying is currently unknown. Given the fact that there is nothing of such weight to load in Mariupol, the goal is to deliver to Mariupol and unload. It is not difficult to guess what exactly. The military logistics map is beginning to change," he said.