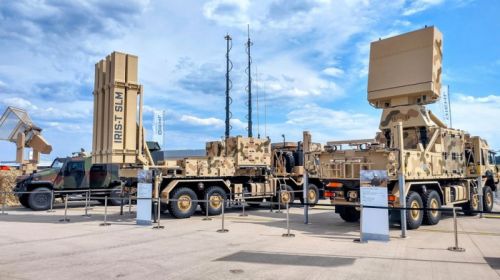 Ukraine's Minister of Defense Oleksii Reznikov announced on 11 October that the first German IRIS-T SLM air defense battery has already arrived in Ukraine.
"A new era of air defense has begun. The IRIS-T from Germany is already here. The NASAMS is on the way. This is just the beginning, and we need more," the minister wrote on Twitter, the CFTS portal reports.
According to information from open sources, three more IRIS-T SLM batteries are in production and they are expected to enter service in the Armed Forces at the end of this year and the beginning of next year.
The battery comprises a radar, a control vehicle, and three launchers (8 missiles each).
The IRIS-T SLM is one of the most modern air defense systems in the world. It implements an anti-aircraft defense system that is completely independent of the carrier vehicle. The complex can provide 360° all-round protection, hitting multiple targets simultaneously at a distance of up to 40 kilometers, and operating in all weather conditions.