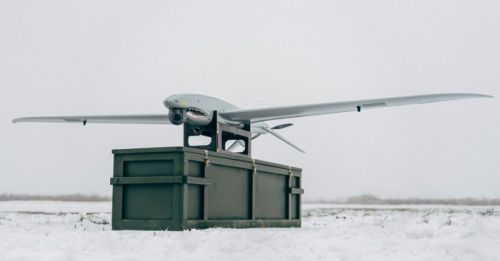 The Ukrainian company, Ukrspecsystems, has presented an upgraded version of its Shark reconnaissance drone, the CFTS portal reports.
The drone has a wingspan of 3.4 meters and a battery allowing it to remain in the air for up to four hours. "This is twice the time for reconnaissance or spotting and battlefield control," the company said.
Ukrspecsystems added that the drone would soon enter service with the Ukrainian Armed Forces.
The Shark reconnaissance drone has a cruising speed of 70-90 km/h and a top speed of 150 km/h.