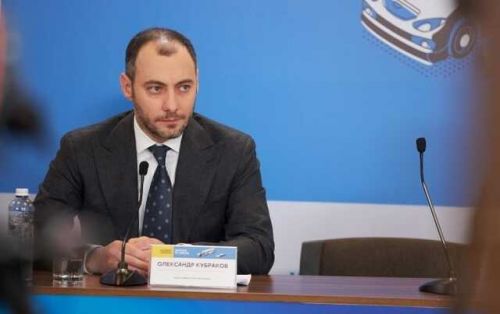 The Ukrainian Ministry of Infrastructure is asking the European Union to adopt two systemic decisions that will block trade with the Russian Federation.
Ukraine's Minister of Infrastructure Oleksandr Kubrakov announced this, the CFTS portal reports.
"For more than three weeks, we have been calling on the European Union to adopt two systemic and painful decisions that will block trade with the terrorist country: close all its ports to Russian and Russian-linked companies and deny Russian and Belarusian carriers access to its automobile network," Kubrakov said.
According to him, the European Commission and most EU countries are ready to approve these decisions.
He said that Poland, Lithuania, Latvia, and Estonia could block the transit of trucks from Belarus and Russia but several countries were not ready to take such steps.
For example, according to him, the main argument of the German leadership is that Russia supplies food and coal to the country.
"I told Germany's Minister of Digital Affairs and Transport Volker Wissing how Ukraine managed to successfully rebuild its coal supply logistics under very difficult conditions, particularly by buying coal from countries in South America, Asia, and Africa. This is not a critical problem that cannot be solved, especially for the largest economy in Europe. I feel that progress is being made and that our arguments are being heard. I am asking my counterparts the question, 'What should a modern European country choose: an increase in the price of products within the margin of error or trade with murderers of civilians?' I believe that healthy logic will prevail, and today's decision by the International Court of Justice in The Hague once again confirms this," the minister of infrastructure said.
As the CFTS portal reported earlier, the Ukrainian Ministry of Infrastructure has called on the shipping industry not to cooperate with Russia.