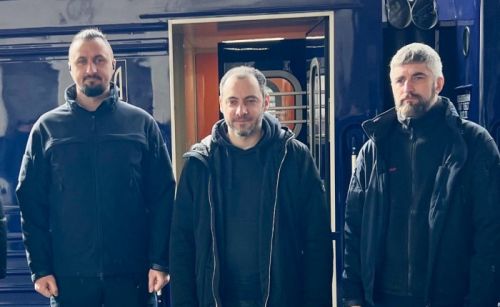 Ukraine's Minister of Community Development, Territories, and Infrastructure Oleksandr Kubrakov has announced the approval of a Cabinet of Ministers directive appointing Yevhen Liaschenko as the board chairman of the Ukrainian Railways joint-stock company (Ukrzaliznytsia) for a term of two years based on a recommendation by the company's supervisory board, the CFTS portal reports.
Before his appointment, Liaschenko was Ukrzaliznytsia's board member responsible for the company's finances.
"Several virtually revolutionary changes have been introduced at Ukrzaliznytsia in the past year - the year of the full-scale Russian invasion - with the direct participation of Liaschenko. Primarily, these involved a transition to direct contacts with producers of energy resources: petroleum products, electricity, and gas," said Kubrakov.
He added that these decisions collectively saved the state billions of hryvnia.
"Another important achievement was the deferment of the payments on two Eurobond issues totaling USD 895 million. Particularly, these and several other managerial decisions helped to preserve Ukrzaliznytsia's financial stability in the past two years. In practice, this means support for the defense capability and economy of the warring country. Equally important is the payment of wages to railway workers," he said.
Kubrakov added that three key tasks have been set for Liaschenko as the head of Ukrzaliznytsia. The first is to continue the reform of Ukrzaliznytsia, namely the creation of separate business verticals based on their spheres of operation (passenger, freight, production, and infrastructure) and compliance with European legislation, especially the legislation on security and inclusiveness.
"The second is the implementation of an investment program for the development of export routes and the creation of the necessary infrastructure, the electrification of the necessary railway sections, etc. The third is ensuring that the company breaks even. A plan of necessary measures has already been approved," the minister said.