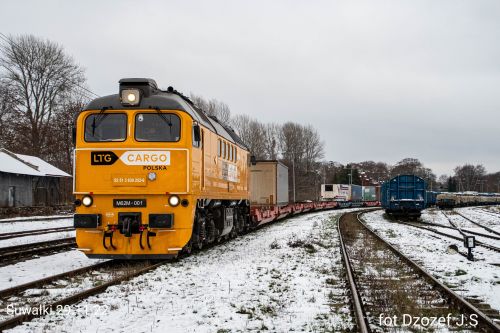 Lithuania and Ukraine intend to develop new transport corridors from Klaipėda to Odesa and other Ukrainian seaports, improve rail links between the two countries, and increase the volume of cargo transportation between them.
The Lithuanian Ministry of Transport and Communications announced this in a statement, the CFTS portal reports, citing the Logist Today publication.
According to the statement, delegations from the Ukrainian parliament's economic committee and the Lithuanian parliament's economic committee met in Lviv in March to discuss joint efforts to create an additional branch of the Baltic - Adriatic Corridor through the European Union – Ukrainian border to Dorohusk and include it in the Trans-European Transport Network (TEN-T).
"We need to connect the Baltic and Black Seas via transport corridors with sufficient throughput capacity and transform the existing rail links from the Klaipėda seaport to Odesa and other Ukrainian ports into a European-gauge TEN-T corridor. Such a corridor, which would bypass Belarus and Russia, is important not only for Lithuania, but also for the other Baltic States, to operate their seaports efficiently and reach Southern Europe," said Lithuania's Deputy Minister of Transport and Communications Loreta Maskaliovienė, who visited Lviv as part of the delegation.
She emphasized that Lithuania and Ukraine should take concrete steps aimed at "identifying projects that are important for the creation of this corridor and cooperation with EU institutions."
According to her, one of the most important issues is currently the joint efforts to integrate an additional transport corridor into the TEN-T Network, which would increase the total throughput capacity on the Ukrainian - EU border to seaports in the Baltic Sea.
Improvement of the transport links between the two countries will facilitate a further increase in the volume of rail freight transport between the Klaipėda seaport and Ukraine.