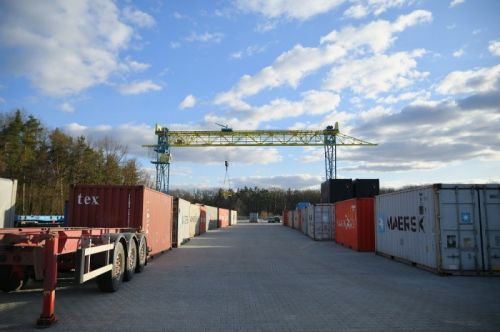 A new multimodal terminal with an area of ​​10 hectares has been opened in Klevan (Rivne region).
The Rivne regional administration announced this in a statement, the CFTS portal reports.
"The terminal will improve logistics and reduce the cost of freight transportation. In addition, since the freight hub will focus on rail transport, it will help reduce the burden on roads," the Rivne regional administration's head Vitalii Koval said.
According to the statement, the terminal has its own access roads and modern equipment (trucks, mechanisms, cranes, and loaders).
According to Imtrex LLC's Deputy Director Andrii Levchenko, 50 wagons can be loaded simultaneously at the multimodal terminal.
"Before the launch of the terminal, we restored the tracks, purchased diesel locomotives, and installed cranes. Work is still actively ongoing. The first trains have already been launched to both Europe and major ports in the Odesa region. The first container from America arrived recently. Its transit time was 30 days. For example, a container takes two months to reach Black Sea ports," Levchenko said.
According to him, the first 50-ton crane and other loading equipment are already at the terminal.
The terminal's capacity is planned to be increased to enable it to load 2,000 containers per month.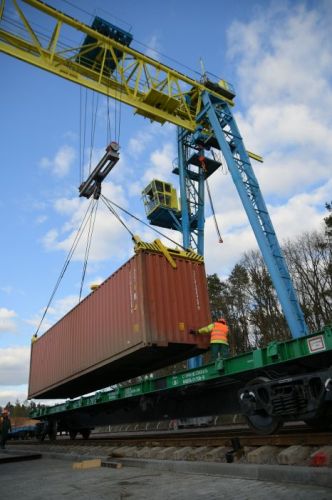 As the CFTS portal reported, the Western Container Terminal (Ternopil) established a regular link with the Polish intermodal network in 2021. Regular container trains run on the Ternopil-Kutno (Poland) route. Currently, shipments to/from the EU are performed once a week. The plans for the first half of the year are to increase cargo traffic and organize the trips of 2-3 container trains per week. The issue of launching container trains to Slovakia on the Ternopil-Kosice route in cooperation with Metrans is also being considered.