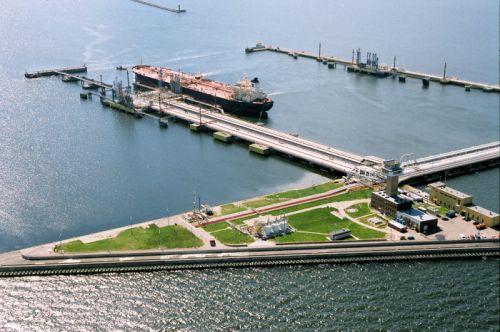 Orlen, a Polish energy group, has revived its plans to build an oil pipeline connecting the ports of Odesa in Ukraine and Gdańsk in Poland, thereby strengthening the two countries' energy independence from Russia.
The CFTS portal reported this, citing the Enkorr publication.
According to unofficial information, Orlen's management has returned to the suspended Odesa - Brody - Płock - Gdańsk oil pipeline project.
Caspian crude oil began flowing through Ukraine to Western Europe in 2002, when Ukraine began operating a pipeline from the Pivdennyi oil terminal near Odesa to the city of Brody in western Ukraine. The European Union later backed its extension to Płock in central Poland and later to Gdańsk as a strategic European security project.
Poland and Ukraine created a joint venture in 2004 to implement this project. However, the Russian Federation took measures to prevent the success of the Ukraine-Poland oil pipeline project to make Europe dependent on its crude oil.
Poland's then-president Lech Kaczynski revived the project a few years later, enlisting the support of his counterparts in Azerbaijan, Georgia, Kazakhstan, Lithuania, and Ukraine. However, after Kaczynski died in a plane crash in Russia in April 2010, the office of then-Polish prime minister Donald Tusk decided to restore relations with Russia. The plan to build the gas pipeline then began to be set aside, and some ministers questioned its profitability.
The Polish government terminated the project at the end of 2013.
Poland began considering reviving the plan to build an oil pipeline between Ukraine and Poland after Russia launched its full-scale invasion of Ukraine last February.
According to unofficial information, the implementation of this project is now a priority for the Orlen company, which is headed by Daniel Obajtek. However, the plans are not being made public because of the ongoing war.