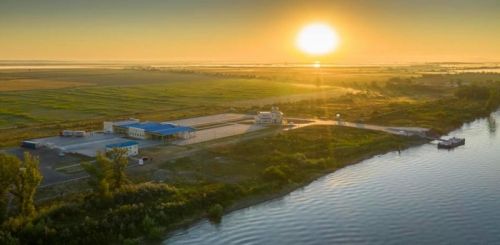 The ferry that connects Orlivka (Ukraine) and Isaccea (Romania) via River Danube switched to round-the-clock operation on 12 October.
Orlivka Ferry Complex LLC announced this in a statement, the CFTS portal reports.
"We are happy to announce that the Orlivka (Ukraine) – Isaccea (Romania) ferry service will start operating around the clock on 12 October 2020," the statement said.
According to the statement, there are still restrictions on cars at the Romanian border crossing.
As reported, the Orlivka-Isaccea ferry crossing began operating on 10 August. The Orlivka-Isaccea ferry transported 460 trucks during its first month of operation, including 253 trucks to Ukraine and 207 from the country. According to customs officials, the following were exported through the ferry: glass jars for food preservation (to Greece); steel pipes, gas stoves, and wire (to Romania); soot (to Turkey); cardboard, bricks, spare parts for locomotives, railway wheels, and fuel pellets (to Bulgaria).