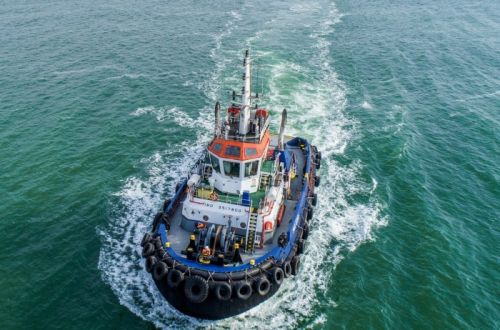 The P&O Maritime Ukraine towing operator began operating in the Mykolaiv seaport on 11 November, when two tugboats with capacities of 4,200 and 3,600 horsepower belonging to the company piloted a 180-meter bulk grain carrier to the port berth.
P&O Maritime Ukraine announced this in a statement, the CFTS portal reports.
The Mykolaiv seaport is the fourth Ukrainian port (after the Pivdennyi, Chornomorsk, and Odesa seaports) in which the company's tugboats are operating. In total, the company currently serves more than 20 terminals in Ukrainian ports.
P&O Maritime is a global port services operator established in Britain in 1834. DP World, one of the world's largest port operators, purchased the P&O Group of Companies, which included P&O Maritime, in 2006. P&O Maritime, which is 100% owned by the DP World Group, acquired control of the Ukrainian towing company, LB Shipping, in January 2018 and began providing towing services in the Pivdennyi port. The SD Capital investment company, which is owned by Andrii Stavnytser and Philip Grushko, is a co-investor of the deal. LB Shipping changed its name to P&O Maritime Ukraine after beginning operations.