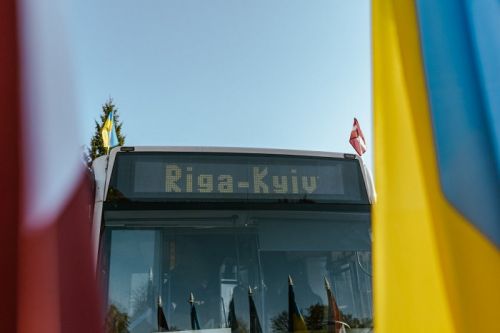 The Riga City Council has decided to donate 10 additional Mercedes-Benz buses from the state-owned Rīgas Satiksme company to Kyiv to help rebuild the city's public transport fleet.
The CFTS portal reported this, citing the LSM publication.
The buses will arrive in Kyiv approximately in mid-January 2023.
To avoid sending empty buses, people are being encouraged to take part in the "Riga-Kyiv" charitable campaign, which involves donating humanitarian aid (food, household products, hygiene products, and pet food).
As the CFTS portal reported earlier, the Latvian capital's Rīgas Satiksme municipal transport enterprise has already donated 21 buses to Ukrainian cities.