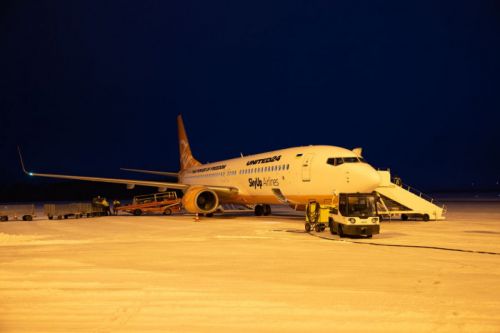 SkyUp, a Ukrainian airline, performed several charter flights on behalf of charitable organizations and foundations in December. The passengers on these flights included combat medics and Ukrainian citizens forced to leave their country because of the war.
In particular, the CFTS portal learned the carrier transported 100 doctors from Chisinau to Stockholm, including 40 medics who were flying on a rehabilitation mission from the combat zone, under the Power of People project.
It also transported 96 Ukrainians forced to seek asylum abroad because of the war to Lisbon. The Association of Ukrainian Refugees chartered the flight.
The airline's plane carried generators, medicines, and other essential items on the return flight from the Portuguese capital to Chisinau, from where they were later transported to Ukraine.
As reported previously, SkyUp has created for one of its airplanes a branded livery with the inscription United24 (a fundraising platform) and a QR code for raising funds for purchasing tactical first-aid kits for Ukrainian troops.