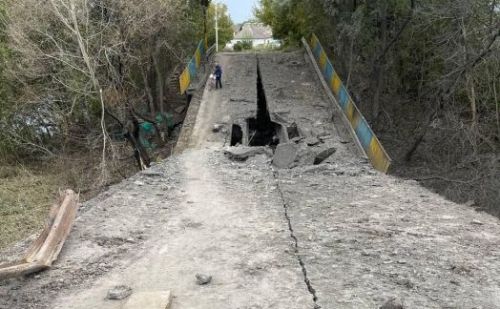 Ukraine's Deputy Minister of Infrastructure Oleksandra Azarkhina announced this in a statement, the CTS portal reports.
She added that employees of rail, road, river, and maritime transport services, as well as postal agencies, are dying while performing their duties.
According to her, the Ministry of Infrastructure is currently compiling a list of infrastructure facilities for priority rebuilding.
This was discussed at a meeting with Poland's Government Security Center and the Polish Ministry of Transport. "Poland is Ukraine's principal partner on the logistics of defense assistance to Ukraine. The security of Ukraine's critical infrastructure is also of direct interest to our neighbors," Azarkhina said.
According to her, a sectoral meeting at the level of the relevant Ukrainian and Polish ministries and institutions to determine ways to rebuild the transport infrastructure is planned for the future.
As reported earlier, the Ukrainian government has discussed the possibility of cooperation on post-war reconstruction with Budimex, a leading Polish construction group.