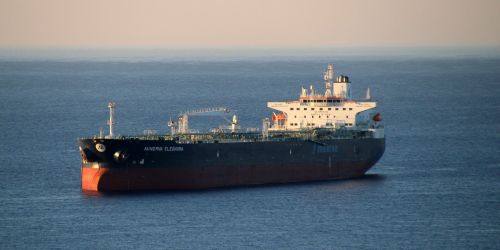 A new hub for ship-to-ship (STS) transfers of sanctioned Russian crude oil is emerging off the coast of Egypt near the Suez Canal.
This is stated in an article in the publication Splash, which cited data from the Israeli maritime analytical company Windward, the CFTS portal reports.
According to the company, the average number of ship-to-ship transfers in the area was one in 2022. This average has so far increased by 400% in 2023.
Windward said it detected a noticeable uptick in location manipulation of global navigation satellite systems in the area.
"As media focus was directed to the Ceuta and Senegal hubs, it seems that activities there decreased. Both decreased by 70% compared to Q2," Windward noted in its Q3 report on the Russian "dark fleet."
The company also noted an increase in ship-to-ship transfers of Russian crude off the coasts of South Korea, Mersin (Turkey), and Malta (by 37%, 33%, and 28% respectively). According to the company, although Malta is an EU member state, it publicly tried to object to the 11th sanctions package, which specifically targets STS operations.
Meanwhile, Andrii Klymenko, the head of a monitoring team at the Black Sea Strategic Research Institute, noted in June that some tankers carrying Russian oil were entering EU ports directly, bypassing any restrictions imposed by the European Union. In addition, ships with owners registered in the European Union, especially in Greece, continue to be actively involved in the transportation of Russian crude oil from the Black Sea.
"As for the 'shadow fleet,' ignore words. This only means that respectable, powerful countries with enormous capabilities (excluding the United States) have not created bodies to monitor compliance with their own sanctions decisions ... (and not only sanctions related to crude oil)," the expert said.