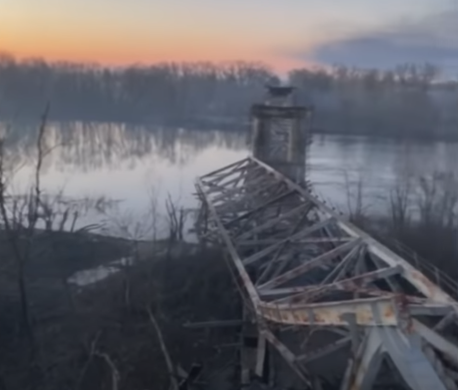 Russian invaders have destroyed the bridge across River Desna in Chernihiv, the CFTS portal reports, citing the Interfax Ukraine news agency.
This was confirmed by the head of the Chernihiv regional military administration, Viacheslav Chaus.
"In Chernihiv, Russian forces have bombed the road bridge across River Desna, which connected the city with Kyiv. Bombs were dropped on the bridge and one of its spans collapsed. Evacuation trips from Chernihiv and humanitarian aid to the city passed through this bridge," he said.