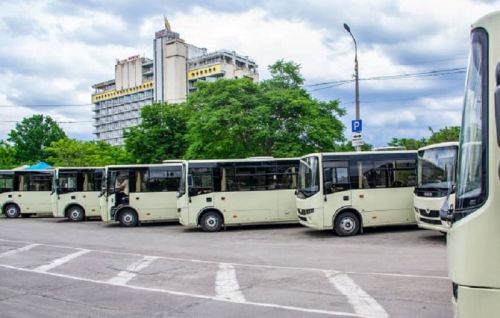 Russian occupiers stole 37 public transportation vehicles from Kherson before the liberation of the city last November.
Maryna Virkun, the head of Kherson's transport department, announced this at the roundtable "Development of Electric Public Transport and Post-War Reconstruction of Ukraine," which took place as part of the All-Ukrainian Urban Mobility Forum, the CFTS portal reports.
"Public transportation vehicles were stolen in the city; 37 public transportation vehicles were taken out of the city. About 20 trolleybuses were damaged after the shelling of the city and 80% of the catenary network was damaged," she said.
She noted that trolleybuses resumed operation in the city in April this year. According to her, for now, Kherson would like to receive state support in upgrading its electric transport, particularly electric transport with the autonomous power option.
Viktor Zahreba, the board chair of the Vision Zero nongovernmental organization, asked Virkun about the extent to which the government has already helped Kherson in upgrading its electric transport since its liberation. Virkun said, "Correspondence with the government is currently ongoing. We are currently submitting requests regarding our needs."