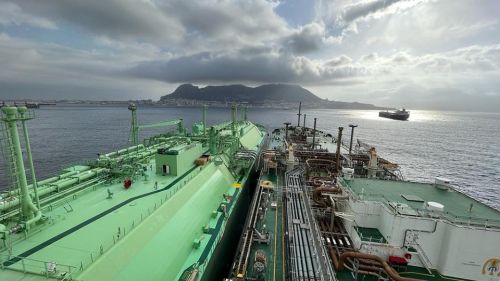 Ship-to-ship transfer operations involving Russian crude oil have increased dramatically in the Strait of Gibraltar near Ceuta (a Spanish semi-exclave bordering Morocco), with over 50 operations reported in the strait between the end of 2022 and 8 February this year.
As the CFTS portal reports, this information was published in the Splash 247 publication, according to which this location is ideal for transferring crude oil from small tankers that can fit into Russia's Baltic ports to VLCCs that provide long-distance transport to Asia.
This pattern has piqued the interest of EU regulators, especially since many Russian-linked tankers now use alternative insurers, the publication wrote.
According to the Vortexa analytics platform, Chinese operators have accounted for 65% of ship-to-ship transfers offshore Ceuta since December. The employment of Chinese-operated tankers offshore Ceuta also points to a large volume of the Ural crude oil transferred there eventually heading to China.
Crude oil-market analysts at Vortexa expect rising ship-to-ship transfer operations offshore Ceuta to increase in the future as other VLCCs join those currently loading the Urals blend of crude oil for China to support or even build on current levels for Russian Urals exports to China.
According to the publication, Israeli data firm Windward has detailed how Ceuta—an autonomous Spanish city on the north coast of Africa—has grown as a ship-to-ship transfer hub for Russian crude oil in the past year. According to Windward, the area is also known as a hub for drug trafficking.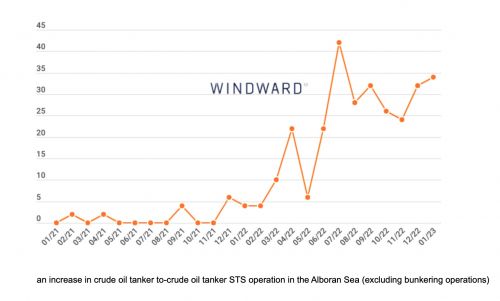 These operations at sea also pose an environmental threat to the Mediterranean Sea, among other things. The Spanish authorities have detained and charged a Turkish product tanker, the Lagertha, for allegedly discharging crude oil in open waters in the Mediterranean near Tarragona port.