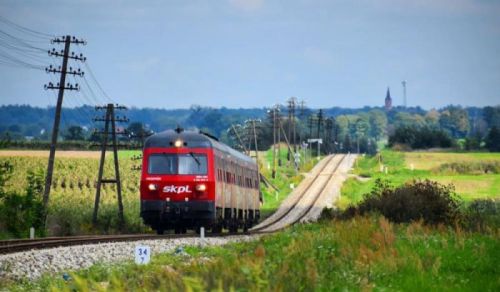 SKPL Cargo, a Polish private railway company, has announced that it is ready to launch services from Sanok to the Polish border town of Kroscienko and further to Khyriv in Ukraine.
The CFTS portal reported this, citing the Tvoemisto publication.
Regional trains from Sanok to Khyriv last operated in 2010. The regional authorities later suspended the trains because of smugglers, who destroyed railcars.
The railway department said it received in mid-June an application from SKPL Cargo to launch a commercial passenger service between Sanok and the Kroscienko-Sanok border crossing "as part of the Sanok - Khyriv - Sanok international route."
According to the department, SKPL has declared its readiness to launch three pairs of cross-border trains daily from 15 December 2024 to 14 December 2029.
The deadline for submitting applications for an economic equilibrium assessment is one month.
SKPL currently operates on line 108 from Sanok to the Ukrainian border. The Polregio train operator performs transport services to the Ustrzyki Dolne station three times a day. The operator has experience on this line, and the route should be extended by 10 kilometers to Kroscienko.