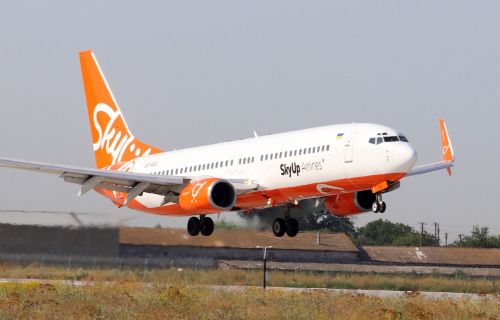 SkyUp, a Ukrainian low-cost airline, has found work for its Boeing 737-800 aircraft that it evacuated from the Boryspil airport at the beginning of April.
The CFTS portal reported this, citing the Avianews publication.
The airliner (registration No. UR-SQP) idled at Ukraine's largest airport for more than one year. It was the only SkyUp aircraft that the airline could not fly out of Ukraine at the beginning of the Russian invasion.
On 4 April, the airliner took off from Boryspil and landed at the Romanian airport of Iasi. The evacuation took place in an atmosphere of secrecy. SkyUp has not commented on the details of the airplane's evacuation.
According to the Flightradar24 aircraft flight tracking information website, the Boeing 737-800 UR-SQP flew from Iasi to Chisinau (Moldova) on 27 April and now operates flights to European cities on behalf of the Moldovan airline, Air Moldova.
SkyUp changed its operating model after 24 February 2022. Previously, the airline operated its own regular and charter flights. Now, it provides aircraft with crews on wet lease to other airlines experiencing aircraft shortages.