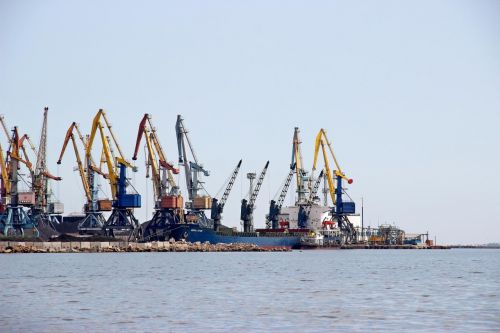 The Russian Federal Agency for River and Sea Transport ("Rosmorrechflot") announced that it is completing the process of "acceptance" of the property of the sea port of Berdyansk, which is located on the territory of Ukraine temporarily occupied by Russia.
The Russian ministry said that 29 real estate objects and 8 fleet units are being transferred to the property of the aggressor country (that is, theft is taking place at the official level).
In the future, the occupiers plan to carry out dredging works in the water area of ​​the port and on the approach channel.
We will remind that in the spring the ports of Mariupol and Berdyansk were included in the Register of sea ports of the aggressor country.
It is known that the Russians export agricultural products stolen from the occupied territories through the port.