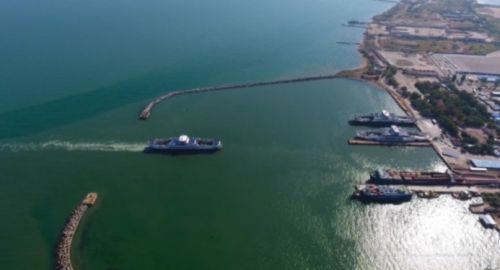 The Russian-annexed Crimea has imposed restrictions on the transportation of some goods through the Kerch ferry crossing.
The peninsula's illegitimate Ministry of Transport announced this in a statement, the CFTS portal reports.
The restrictions apply to scrap metal, large metal products, tomato paste in barrels, and coriander in bags.
According to the ministry, the cargoes affected by the temporary restrictions must be transported via an alternative land route: Kherson region – Zaporizhia region – the self-proclaimed Donetsk People's Republic.
It should be noted that the Russian occupiers are having logistical difficulties after the Kerch bridge was partially damaged by an explosion.