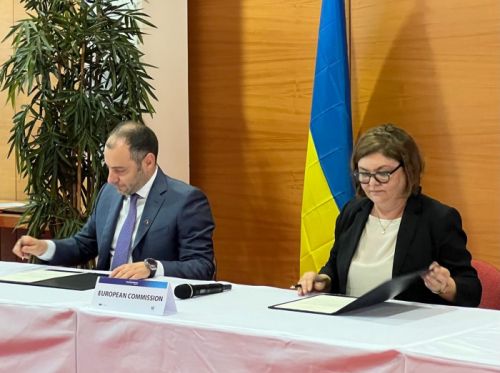 Ukraine and the EU signed the Agreement on the Carriage of Freight by Road, which eliminates the need for Ukrainian carriers to obtain permits for transit and bilateral international carriage operations between the EU and Ukraine, in Lyon (France) on 29 June.
The Ukrainian Ministry of Infrastructure announced this in a statement, the CFTS portal reports.
"We managed to agree to sign this agreement within the shortest possible period: negotiations began last autumn. Understanding the complicated logistical situation in Ukraine caused by the blockade of seaports and the damage to transport infrastructure, our European counterparts moved synchronously to meet us halfway by significantly expediting the approval process for the agreement," Ukraine's Minister of Infrastructure Oleksandr Kubrakov said.
The agreement provides for, among other things, measures to facilitate the recognition of driver's licenses. Ukraine and the European Union now exempt holders of driver's licenses issued by one of the parties from the requirement to have an international driver's license.
The agreement was signed for one year with the possibility of extension. It temporarily entered into force on 29 June. It will permanently enter into force after all the ratification procedures are completed.