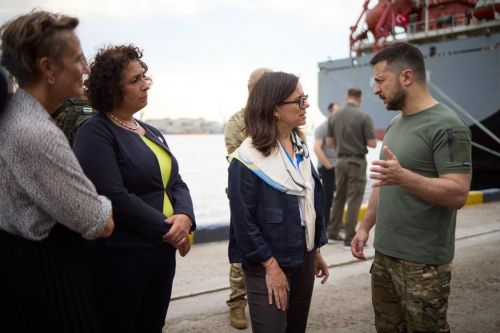 The President of Ukraine, Volodymyr Zelensky, during a working trip to the Odesa region, got acquainted with the process of loading Ukrainian grain onto a grain carrier for further export.
Loading took place in the port of Chornomorsk.
"The first ship has been loaded since the beginning of the war. This is a Turkish ship. This proves that the port is operational," stated Zelensky.
According to him, the export of grain will begin with several ships that were loaded but could not set sail due to the start of the war.
At the same time, he noted that Ukraine is waiting for signals from partners (representatives of the United Nations Organization and Turkey) about the start of grain transportation, which may begin in the coming days.
"Our side is fully prepared. We have sent all signals to our partners - the UN and Turkey, and our military guarantees the security situation. The Minister of Infrastructure is in direct contact with the Turkish side and the UN. We are waiting for a signal from them so that we can start," said the President.
Zelensky is convinced that unblocking the export of Ukrainian grain will avoid food shortages, as well as hunger and political chaos in countries that need food products.
"It is important for us that Ukraine remains the guarantor of global food security," he emphasized.
Together with Zelensky, representatives of the diplomatic corps accredited in Ukraine got acquainted with the process of grain loading, in particular, US Ambassador Bridget Brink, British Ambassador Melinda Simmons, Italian Ambassador Pier Francesco Dzazzo, Canadian Ambassador Larisa Galadza, German Ambassador Anka Feldhusen, UN System Coordinator Osnat Lubrani.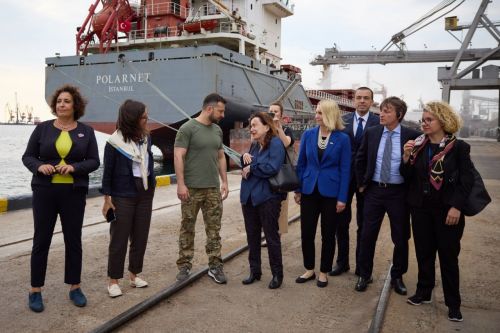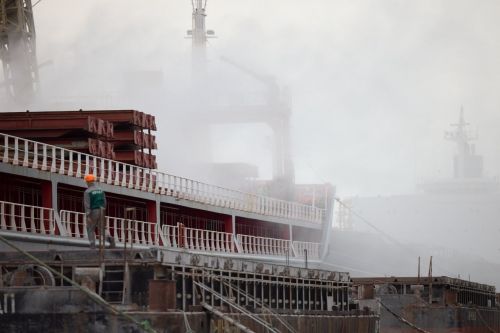 The President also held a meeting with representatives of the diplomatic corps, during which the issue of grain export and international support for Ukraine was discussed.
In addition, Zelensky visited Ukrainian defenders who are undergoing treatment in one of the medical institutions. Among the hospital's patients, in particular, there is a Spanish citizen who defends Ukraine in the ranks of the International Legion.
Earlier, British Ambassador Melinda Simmons published a group photo of diplomats against the background of the Polarnet bulker, noting that they were in Odessa. Later it turned out that it Chornomorsk, from where, according to the media, the Bulgarian bulk carrier Rojen should be the first to depart along the gravel corridor.