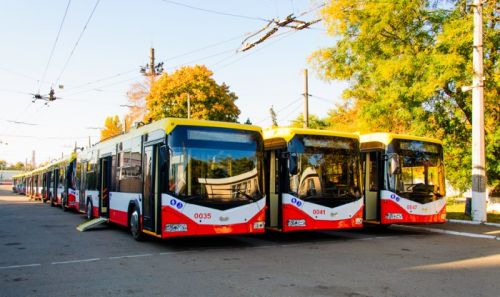 Ukrainian cities purchased 337 trolleybuses in 2020, the CFTS portal reports, citing the AllTransUA website.
According to the AllTransUA, the number of trolleybuses that Ukrainian cities purchased in 2020 is more than the number they purchased in 2011, when cities massively bought equipment ahead of the Euro 2012 football championship, including 282 trolleybuses.
"The share of the Brovary-based Polytekhnoservis company, a new manufacturer that produces trolleybuses based on Belarusian-made MAZ-203 bodies, has begun increasing on the Ukrainian market. The company has begun supplying trolleybuses to Kharkiv in addition to Vinnytsia," the website reported.
It also reported that the Electron company supplied trolleybuses to Lviv, and the Etalon company supplied trolleybuses to Chernihiv.
Cities used the instrument of financial leasing more often last year. Out of the 60 new trolleybuses that were not purchased with funds from international financial institutions, 26 were purchased through financial leasing. All the trolleybuses that were acquired in this way were Dnipro T203 and PTS-12 models, which are based on MAZ-203 bodies.
Thus, only 34 new trolleybuses were purchased with budget funds via the Prozorro public procurement system in 2020.
Five used trolleybuses were bought in 2020. They were purchased by Zaporizhia (Van Hool AG300 trolleybuses from Arnhem and Slingen). In addition, five used Volvo V7000 AT trolleybuses were delivered from Linz to Ivano-Frankivsk, but they are still privately owned.