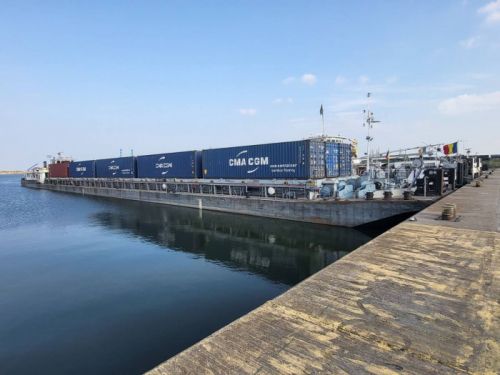 The Ukrainian Danube Shipping Company (UDP) test-launched a container transport service in the spring and formed the first container caravan comprising the Captain Shirkov self-propelled vessel and five barges in May.
The UDP's fleet began regular transportation of containers after that, transporting 3,298 TEU in six months, the CFTS portal reports, citing information from the UDP.
Currently, 12 people are involved in the company's container transport operations.
The containerized export goods that the company's fleet transport include metals, sunflower meal, sunflower oil, alcoholic beverages, milk, woodworking products, peas, and grain.
The containerized import goods it transports include electronics, pipes, spare parts for agricultural equipment, car tires, rice, and other food products. About 600 TEUs of humanitarian cargoes have been transported under the United Nations World Food Program.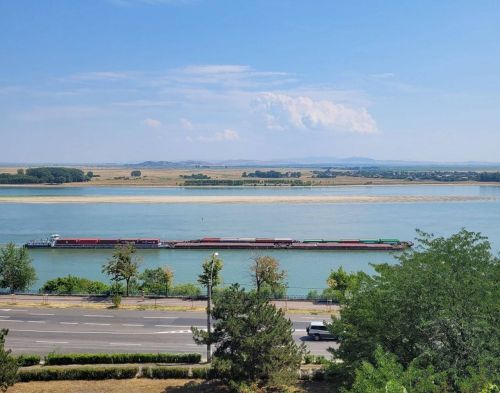 "At the same time, there are issues that still need to be resolved. The first is the congestion of the container transshipment facilities in Ukrainian ports, where sea vessels are primarily processed, and the limited possibilities for accumulation of containers. The second is that it takes a long time to process transit declarations in Galati and the delays in processing barges at the DP World container terminal in Constanta, where loading and unloading operations are often performed without proper planning," the UDP's head Dmytro Moskalenko said.
As reported previously, the Ukrainian Danube Shipping Company is considering the possibility of cooperating with the largest logistics operators on the river Danube. The goal of such cooperation is the development of complex logistics solutions that will make it possible to compensate for the shortcomings of all the existing logistics routes.