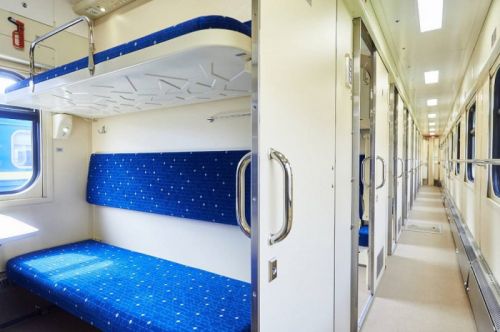 The Ukrainian Railways joint-stock company (JSC Ukrzaliznytsia) has announced that it is considering the possibility of introducing women's compartments, the CFTS portal reports.
"The safety of Ukrainians, regardless of gender, is our priority, especially during the full-scale war. Our railway workers have carefully studied the international experience because women's compartments or carriages exist in some Asian countries and have been tested in Europe. We believe that the set of measures including alarm buttons and alarms in the compartment, video surveillance, increased patrolling, and punishment for proven harassment will play a key role in eradicating this phenomenon. Therefore, the railway's current solution is to help women feel more comfortable and safer through a set of measures, one of which will be the 'pilot operation' of women's compartments. We will test them for several months and decide on whether to scale them up jointly with the public and experts. It will depend on real demand and feedback," Ukrzaliznytsia head Yevhen Liaschenko said.
According to the company, this requires the development of IT solutions, amendment of regulatory acts, and consultations with lawyers, international organizations, and Ukrainian public organizations.
"We are working on comprehensive improvement of travel safety: all new and modernized wagons - about 15% of the wagons in active use - are equipped with video surveillance cameras and buttons for summoning the conductor," Ukrzaliznytsia said.
Ukrzaliznytsia noted that the company introduced such a service in 2010, but there was no demand for it.