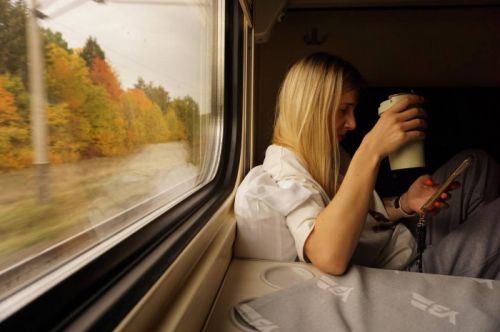 The Ukrainian Railways joint-stock company (Ukrzaliznytsia) introduced women's compartments on eight trains on 15 November.
Ukrzaliznytsia announced this in a statement, the CFTS portal reports.
"As promised, eight trains with women's compartments are currently running," the statement said.
Women's compartments are available on the following trains: No. 81/82 Kyiv - Uzhhorod; No. 41/42 Dnipro - Truskavets; No. 75/76 Kyiv - Kryvyi Rih; No. 15/16 Kharkiv - Yasinia; No. 17/18 Kharkiv - Uzhhorod; No. 29/30 Kyiv - Uzhhorod; No. 3-4 Zaporizhia - Uzhhorod; No. 26/236 Odesa - Rakhiv.
"The highest level of satisfaction with Ukrzaliznytsia's services - NPS 83% - is specifically among passengers in women's compartments. The average occupancy rate in women's compartments is also the highest today at over 80%," the company said.