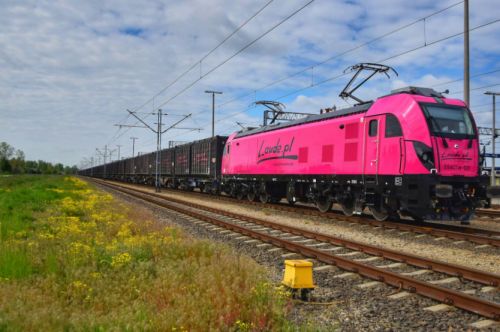 The Ukrainian Railways joint-stock company (Ukrzaliznytsia) and Laude Smart Intermodal, a Polish intermodal transport operator, have agreed to cooperate on rail freight transportation.
The two companies signed a memorandum of cooperation on the sidelines of the 2023 Transport Logistic exhibition, which is currently taking place in Munich (Germany), on 9 May.
According to Ukrzaliznytsia, the Ukrainian and Polish companies have identified the following areas of cooperation:
- development of a partnership with an emphasis on intermodal solutions for trailers without cranes;
- studying the potential for cooperation in bulk cargo transportation;
- management of railcars, including their proper maintenance and servicing;
- optimization of railcar fleets and their servicing;
- improvement of railway logistics solutions;
- digitization of transport processes;
- sharing of practical experience.
Laude is a leader in transport logistics in Central and Eastern Europe. The company also operated on the Ukrainian market in previous years. Laude transported rolled steel sheets from the Mariupol commercial port to the EU in 2021.
The Laude intermodal group commissioned its largest terminal in 2022. It is near the city of Zamość on an LHS railway line with a track gauge of 1520 mm. It was announced that it would process a significant part of the freight that passes through this route from Ukraine, transferring it to freight cars on the 1435-mm track gauge and trucks.