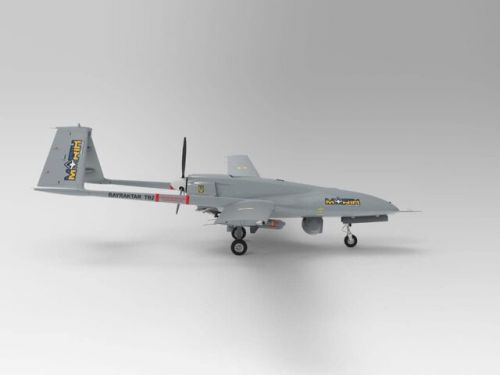 A Turkish-made Bayraktar drone purchased for the Ukrainian Armed Forces with more than PLN 22 million raised by over 200,000 Polish citizens has departed for Ukraine.
The CFTS portal reported this, citing the Polish-based Wprost publication.
Polish journalist Slawomir Sierakowski launched the crowdfunding campaign for the purchase of the Bayraktar drone in late June last year. However, the Baykar Makina company (Turkey) decided to donate the Bayraktar drone to Ukraine so that the amount that was raised could be spent on charity and humanitarian aid to Ukrainians.
The drone was manufactured in October.
The drone was named Marik. "That is what Mariupol is called by its residents. They all intend to return to the city after its conquest. The name of the drone is written in Polish on one side and in Ukrainian on the other side," Sierakowski said.
The relevant formalities between Bayraktar and the Ukrainian Ministry of Defense of Ukraine had to be completed before the delivery of the drone to the Ukrainian army.