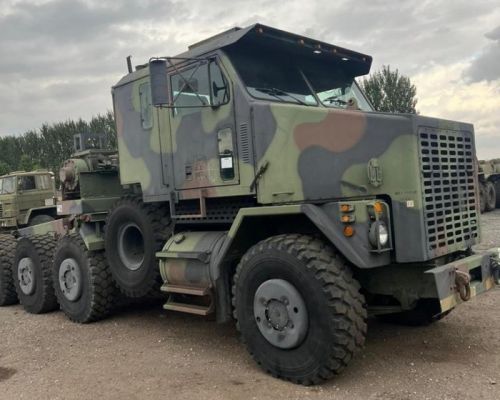 Prominent volunteer and politician Yurii Biriukov has announced plans to purchase a batch of American-made Oshkosh tank transporter tractors for the Ukrainian Armed Forces.
According to him, the Oshkosh M1070 tank transporter tractor is the largest tank transporter tractor. It comes with a carriage with a carrying capacity of 65 tons, as well as a set of spare parts.
As the CFTS portal reported, Biriukov said that the plan was to purchase a batch of such tank transporter tractors.
They are necessary for quickly transporting self-propelled artillery and tanks from one part of the front to another, particularly over long distances (more than 100-200 kilometers).
To donate:
PayPal
Transfer to: [email protected]
Transfer type: Family/Friends
MoneyGram
Transfer to: ANTONINA BUZILO
Western Union
Transfer to: PAVLO MELNYKOV
SWIFT
Account owner: Solidarna Sprava Hromad
PLN - IBAN: PL48 1020 1068 0000 1802 0383 6525
CAD - IBAN: PL53 1020 1068 0000 1602 0383 6533
EUR - IBAN: PL58 1020 1068 0000 1402 0383 6541
USD - IBAN: PL64 1020 1068 0000 1902 0383 6673
Bank SWIFT Code: BPKOPLPW
Name of the Bank: Powszechna Kasa Oszczędności Bank Polski Spółka Akcyjna
Bank's address: ul. Puławska 15, 02-515 Warsaw
Bank's country: Poland