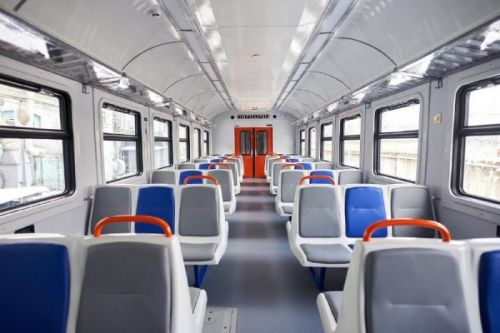 President of Ukraine Volodymyr Zelenskyi has announced that a new commuter train project called City Express is currently being prepared.
Zelenskyi announced this at the "Ukraine at 30" national forum on 22 February, the CFTS portal reports.
"It will offer a different, high-quality, and modern level of commuter transport, which, in particular, will help to overcome the traffic problems in large cities. The first phase of the project includes Kyiv, Kharkiv, and Dnipro," the president said.
According to Zelenskyi, the development of the City Express project for Kharkiv and Dnipro has already begun.
In addition, according to the president, negotiations with potential partners for the Kyiv City Express project are already underway.
"We are getting ready to present the City Express project, which is the Ukrainian prototype of the RER, the S-Bahn, the Chicago Metra... The railway is designed to solve the problem of traffic congestion and complicated transport for residents of megalopolises. The project is definitely interesting, it is not a 'Hyperloop' from the viewpoint of its implementation (if the investment plan is strictly adhered to), and it is really capable of solving a number of travel problems around the city (including some stops that are not covered by the Kyiv commuter train, for example) and its main satellite towns," said Oleksandr Shevchenko, the deputy director for communications and marketing at the Passenger Company, a division of the Ukrainian Railways joint-stock company (Ukrzaliznytsia).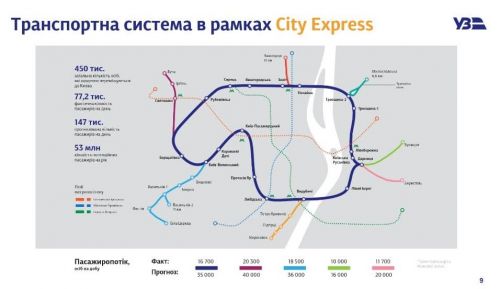 He also announced that Ukrzaliznytsia's head Volodymyr Zhmak would announce details of the project on 23 February.
As the CFTS reported, Ukrzaliznytsia announced last year that it was studying the possibility of buying Stadler trains, which could be used in the implementation of the Kyiv City Express commuter rail project.