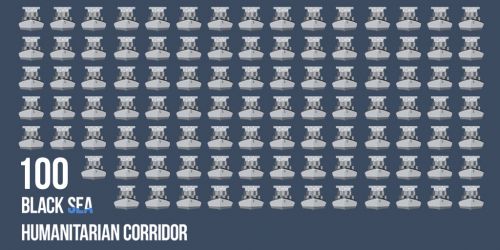 At least 100 ships have left the ports of Odesa, Chornomorsk, and Pivdennyi since the temporary maritime corridor that was announced in August began operating.
"Today, the 100th ship departed the Black Sea humanitarian corridor - an export lifeline for Ukraine that has delivered 3.7 million tons of food & goods to the world," US Ambassador to Ukraine Bridget Brink wrote on the social media X on Monday, 13 November, the CFTS portal reports.
She was referring to the ships that had already left the ports of Greater Odesa, as the Ministry of Reconstruction announced on 9 November that 91 ships had exported 3.3 million tons of agricultural products and mining and metals cargo by that date. The ministry gave the number of ships that had entered the ports as of that date as 116.
The 100th ship to pass through the temporary Black Sea corridor was most likely the Capesize ship Ocean Leo, with a deadweight of 177,700 tons.