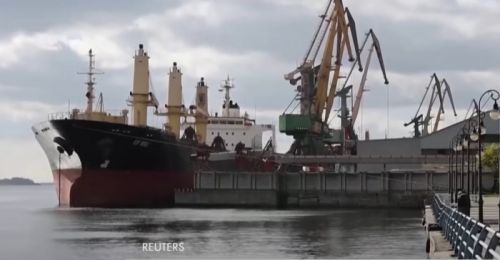 Fourteen merchant ships were in the port of Kherson at the beginning of the Russian military invasion, including nine ships that were being loaded with Ukrainian export cargo and five that were undergoing repairs at ship repair yards. All of them currently remain in port.
Andrii Klymenko, the head of a monitoring group at the Black Sea Strategic Studies Institute, announced this in a statement, the No Suggestions Available CFTS portal reports.
"Of these 14 ships blocked in Kherson as a result of the war, 7 belong to Turkish shipowners, 3 to Ukrainian shipowners, 1 and each belongs to companies in Malta, Montenegro, Egypt, and the Marshall Islands," Klymenko said.
According to him, 29 commercial vessels remain blocked in the ports in the Mykolaiv region. Of these, 8 belong to Greek shipowners and 7 to Turkish.
As reported, two Turkish ships were damaged in the port of Kherson, one of which caught fire, as a result of a Russian attack on 25 January.
As reported in late 2022, over 300 seafarers from several countries have been stuck in Ukrainian seaports since the beginning of the Russian invasion because they must keep manning their ships, and it is extremely dangerous for the ships to leave the ports.