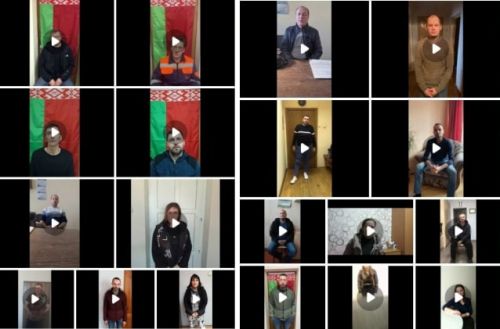 The detention of railway workers in Belarus in connection with a "rail war" is gaining momentum, the community of Belarusian railway workers said in a statement.
The CFTS portal reported this, citing the Rail Insider publication.
The number of detained Belarusian Railway employees has now reached 30. "Contrition videos" by many of them have been recorded and uploaded to pro-government Telegram channels.
"These actions once again confirm that the regime is afraid like fire to lose control over the Belarussian railway industry. Currently, the lion's share of KGB employees, including the KGB in the regions and the KGB Main Directorate, has been thrown into the fight against information leaks and the 'rail war,'" the statement said.
According to the statement, random people are being seized to sow fear among the Belarusians again and achieve the goal that was set.
"However, it is no longer working. Information has been coming out as usual, and the number of Belarusians who are not indifferent is only growing. Fear is being replaced by a feeling of disdain and hatred for the regime," the community said.