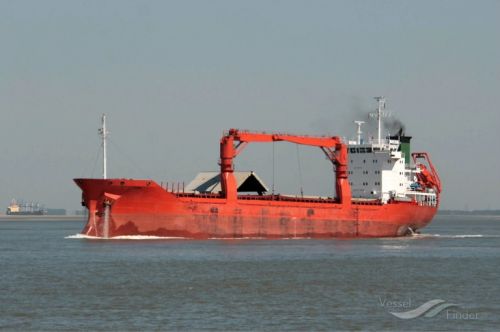 Over the weekend of 21-22 October, seven ships entered Ukrainian Black Sea ports through the temporary corridor announced by Ukraine. Another bulk carrier was heading to Odesa on the morning of 23 October.
According to data from vessel traffic tracking services, the vessels Rio, Atlas Bey, Doro, True Harmony, and Eleen Neptune entered Odesa ports on Saturday, 21 October. On the same day, the general cargo ship Briza and the 180,600-dwt Capesize vessel Jolanda departed the ports in the opposite direction. The Jolanda is the first ship of this size to leave Ukrainian ports through the new corridor.
In addition, it should also be noted that 21 October was a record day for the new route in terms of the number of ships that passed through it (7).
On Sunday, 22 October, the ships Propus and Anatolian Eagle traveled through the corridor to Ukraine's Black Sea ports.
As of 9:00 a.m. on Monday, 23 October, the bulk carrier Mitsos with a deadweight of 63,500 tons was traveling through the temporary corridor to Odesa.
Thus, according to the CFTS portal's calculations (which are not exhaustive and are based only on the tracking data from MarineTraffic and VesselFinder vessel tracking websites), from 16 September to the morning of 23 October, ships had already passed through the maritime corridor declared by Ukraine to the Black Sea ports 46 times (the bulk carrier Ida has already passed through twice) and 25 ships have left the ports of Odesa, Chornomorsk, and Pivdennyi.