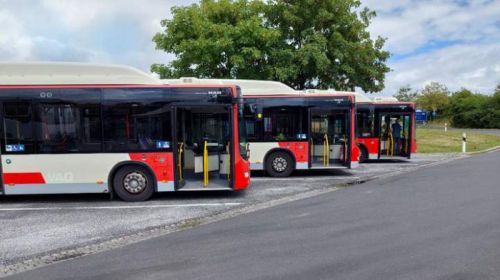 Nine low-floor buses manufactured by MAN have arrived in Kharkiv from Nuremberg (Germany), the CFTS portal reports, citing the Auto.24 publication.
According to the Saltiv Tram Depot's Director Vladyslav Priimak, this support is extremely important and timely.
The Kharkiv transport utility will perform technical inspections of the buses and prepare them for state registration and operation on the city's transport routes.
After registration, the buses will operate on Kharkiv's busiest city routes, which will significantly improve scheduling during morning and evening rush hours and passenger comfort.
In total, Nuremberg intends to deliver 40 buses to Kharkiv by the end of September.
This batch includes 18-meter articulated MAN Lion's City A23 buses with a powerful air conditioning system in the passenger compartment. Depending on the version of its three-door cabin, the bus can have 47–53 seats and large areas for standing passengers.