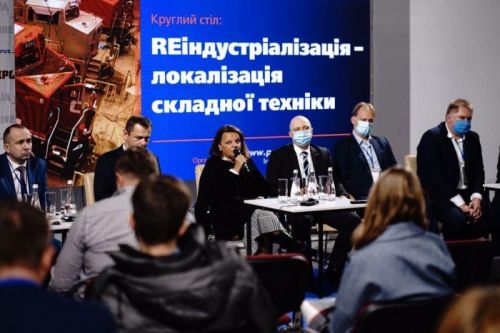 The Alstom railway equipment and rolling stock manufacturer (France) and the Siemens company (Germany) have once again confirmed their readiness to work with Ukrainian manufacturers on the localization of production of their products.
This was announced at a roundtable on the localization of complex equipment during the Rail Expo 2020 conference, the CFTS portal reports.
In particular, Alstom announced the signing of more than 30 agreements with Ukrainian suppliers of components.
"We have been working in Ukraine for more than two years now, trying to expand the Alstom resource panel. During this time, we visited production sites throughout Ukraine to see how we can create a good business case for localization in your country. We made a lot of contacts, as a result of which we have signed more than 30 non-disclosure agreements with various companies throughout Ukraine," said Florence Dufour, Alstom's business development director in Europe.
According to Dufour, Alstom is striving to expand its resource panel in Ukraine not only for the Ukrainian market but also for the European market.
"As a business-oriented company, we are always looking for skills, responsible personnel. At the same time, we diversify, support, and grant access to the markets where we are present," Dufour said.
The head of Alstom's Ukrainian office, Vadym Pavlenko, said that some Ukrainian-made components have already been certified.
"During visits to various enterprises, we saw that suppliers need to be developed, and Alstom will definitely do this. Some components require a certain period before their production can begin here. Some of the components have been certified and can be used…," he said.
According to Dmitry Chornenky, director of the key accounts department at Siemens Ukraine, localization of production in Ukraine largely depends on the customer of the product and the level of local producers.
"Localization is not an issue for large manufacturers. Localization is one of the standard options for our work around the world. We have been living in this paradigm for more than 50 years. About a third of all our production projects are in the localization zone. We sell our products and solutions around the world," he said.
According to him, the customer decides the terms of its order and the level of production must meet the company's standards.
"If our name is on the final product, it requires a certain level of quality. For this, manufacturers must work on themselves. Of course, this is impossible without orders. A plant cannot develop if it is idling," Chornenky said.
As an example, he cited the company's experience of cooperation with the Ukrainian Railways joint-stock company (Ukrzaliznytsia), during which Siemens and the Dnipropetrovsk electric locomotive plant built 18 DSZ electric locomotives for Ukrzaliznytsia from 2003 to 2008.
As reported earlier, Ukrzaliznytsia board member Frantisek Bures said during the Rail Expo 2020 conference that the company wanted to see cooperation between Ukrainian and foreign businesses on the production of locomotives, Ukrzaliznytsia's fleet of which is currently 98% depreciated.