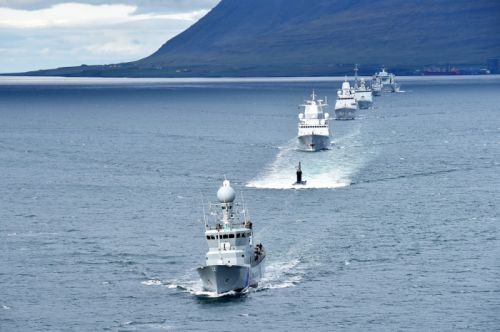 The American Chamber of Commerce in Ukraine (ACC) has called on international organizations (the WTO, the United Nations, and the OECD) and the governments of the United States, Turkey, China, India, Indonesia, Egypt, and other Middle Eastern & North African countries to help find a solution to the issue of demining the Black Sea and lifting the blockade of Ukrainian ports to guarantee the safety of merchant shipping.
The ACC called on these international organizations and countries to join efforts in facilitating the resumption of the export of grain and oilseeds from Ukraine to mitigate the negative consequences of the global food crisis, the CFTS portal reports.
Citing information from the Ukrainian Ministry of Infrastructure, the American Chamber of Commerce said that 103 ships are currently unable to leave Ukrainian ports. It is also said that 20 million tons of grain from last year's harvest are currently stored in elevators in Ukraine. This grain could feed 400 million people during the year, but the Russian armed forces and naval fleet are blocking its export by sea, the chamber said.
In addition, according to the chamber, there is a risk of significant quantities of grain being lost in the fields this season because there is no possibility of storing them, given the expected upcoming harvest and current stocks. The chamber believes that Ukrainian farmers will not plant for next season if they do not ship last year's harvest during July-August 2022.
"The potential consequences are bleak: a global trade war, a humanitarian crisis, increased hunger, soaring prices, and inflationary pressures on the global market will become the new reality. International food supply chains must be respected by all parties, just like energy supply chains, and be protected from the impact of the war," the ACC said.
To lift the blockade of Ukrainian seaports, the European Business Association recently proposed that Ukraine appeal to the United Nations to consider the possibility of creating a Special Forbidden Zone, the use of the airspace above which will be temporarily banned and within which shipping will be suspended (except shipping on certain humanitarian routes) until the end of the Russian aggression. According to the association, the United Nations Security Council could allow its member states to use their air, sea, or land forces to create such a zone.