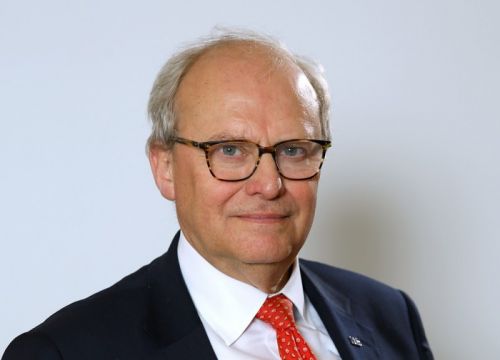 Anders Aslund, an independent member of the supervisory board of the Ukrainian Railways join-stock company (Ukrzaliznytsia JSC), has confirmed his intention to step down from the supervisory board, the CFTS portal reports, citing NV Business.
Aslund expressed his position on the operations of Ukrzaliznytsia's supervisory board and the reasons for his departure in a statement, the text of which was published by NV Business. We publish excerpts from the statement below.
"First of all, I consider the legal risks I am being exposed to excessive. Although we were promised directors' and officers' liability insurance in our appointment agreement, which is a standard for board membership, we have not received any such insurance from our shareholder, the Ukrainian government.
"Second, many of our decisions are not being implemented by Ukrzaliznytsia's management. Nor does the government give Ukrzaliznytsia reasonable regulatory or financial conditions to modernize and become efficient (unjustified land tax, tariffs set far under cost level, insistence on massive overstaffing, etc.). These circumstances leave the company in a precarious financial situation.
Third, we members of the Supervisory Board of Ukrzaliznytsia have not been paid anything since April. After five months of salary arrears, I find it unlikely that the current Ukrainian government will pay any supervisory board members any remuneration," Aslund wrote.
He recalled that the parliament amended the budget law at the end of April, capping salaries of all public employees as well as members of management and supervisory boards of state-owned companies at 10 times the official minimum salary (UAH 47,020 until the end of the quarantine).
"It was presented as a temporary emergency measure, but it has already lasted for five months and might persist. Everything was wrong with this legislation. It was retroactive, contradicting elementary rule of law. It violated our employment contracts.
"Servant of the People members of parliament attack foreign members of supervisory boards of state-owned Ukrainian companies for being foreigners and having been paid too much, but we have been paid nothing since April. In spite of many tours, our salary elimination remains… The fundamental problem is that the president and his loud MPs do not believe in good corporate governance. We foreign members of the supervisory boards of 13 big state-owned companies and banks have been working hard to try to improve Ukraine's state companies. From the president (the only Ukrainian president that I have never met), we only receive insults and obstacles.
"Finally, I want to thank my excellent colleagues at the supervisory board of Ukrzaliznytsia. We have worked hard in almost monthly board meetings usually lasting for three days with plenty of work in between. I just wish that more of our decisions had been implemented. I have also appreciated contacts with members of other supervisory boards of thirteen big state-owned companies.
To conclude, I feel neither wanted by the shareholder nor offered viable working conditions, while the legal liability is mine. This is no way to run a railway," the Swede wrote.
As reported, Aslund was appointed to Ukrzaliznytsia's supervisory board in June 2018.
Ukrzaliznytsia's supervisory board currently includes four independent members and three government representatives. Serhii Leschenko and Oleh Zhuravlev were approved as the state's representatives on the company's supervisory board in December 2019. Adomas Audickas was also appointed as another state representative on the company's supervisory board in August 2019. The four independent members of the supervisory board were Anders Aslund (a resident senior fellow at the Atlantic Council in the United States), Sevki Acuner (a former EBRD country director for Ukraine), Christian Kuhn (a member of the Lithuanian Railways' supervisory board and a board member of Kazakhstan Railways), and Mathieu Andreas (a former senior adviser to the Austrian-based OMV oil company).