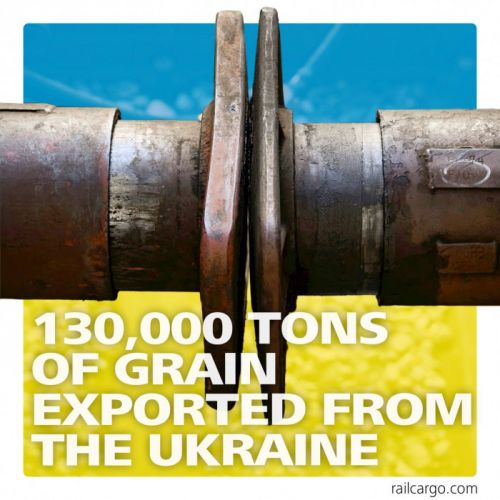 The Rail Cargo Group, which is part of ÖBB (Austrian Federal Railways), has transported more than 130,000 tons of export grain from Ukraine since the beginning of Russia's full-scale war against Ukraine, particularly in the period of March-May.
The company announced this in a statement.
"Since the beginning of the war, we have been supporting Ukraine with what we do best – our transport and logistics services. In addition to aid shipments to Ukraine offered free of charge to NGOs, we are also transporting grain out of Ukraine using all available resources to ensure local cash and storage space for the next sowing and harvesting, and to counteract a rise in food prices globally," the Rail Cargo Group said in the statement.
As the Kurier Kolejowy publication reports, citing information from the Austrian carrier, the ÖBB Rail Cargo Group will continue to increase the volume of transportation of grain from Ukraine in June and July. Shipments to Austria will gradually double to about 2,600 tons in July and those to Hungary will increase by up to 66 % to 6,500-9,100 tons over the same period. Grain shipments to Germany will remain constant at around 36,000 tons per month.
According to the statement, Rail Cargo Hungaria (a subsidiary of the Rail Cargo Group) currently handles about 75% of grain transports from Ukraine to Hungary. This currently amounts to 10-15 trains per week. About 70% of this volume remains in Hungary and the remaining 30% goes mainly to Italy.
As the CFTS portal reported, Rail Cargo Group operated the first train carrying corn from Ukraine to Austria on 6 May.