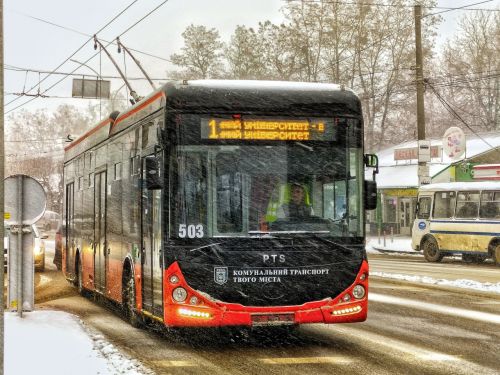 The city of Chernivtsi plans to purchase 50 trolleybuses with a loan from the European Investment Bank (EIB) and create a new trolleybus line.
Chernivtsi's Deputy Mayor Yevhen Makhovykov announced this in a statement, the CFTS portal reports.
"Regarding the development of our project for the purchase of 50 trolleybuses with credit funds from the European Investment Bank, we have another result: the Steering Committee has approved our projects. Essentially, this is official approval by the relevant ministries and the bank. It is the end of the long process of development and coordination," he said.
Makhovykov added that Chernivtsi is the first and currently the only city in Ukraine that has passed this key stage.
"The next stage is the finishing touches to the paper and preparation for the announcement of tenders. Fifty new trolleybuses and a new trolleybus line through Kalinivskyi Market," he said.