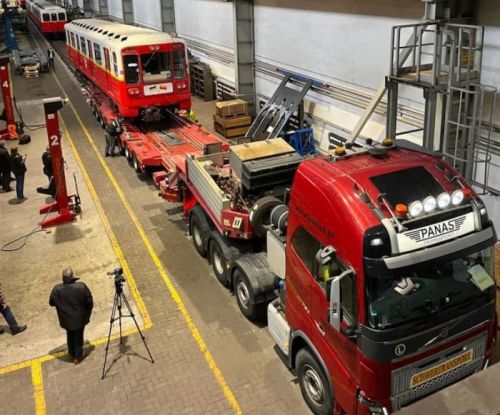 Kyiv Mayor Vitali Klitschko has announced that the first batch of subway cars from Warsaw will soon arrive in Kyiv under an agreement on the transfer of 60 subway cars from the Polish capital to the Ukrainian capital, the CFTS portal reports.
According to him, six subway cars are currently ready for transportation.
"Thanks to the support of our international partners, particularly the Warsaw Metro and the International Association of Public Transport, the Kyiv subway will receive 60 subway cars for free. I am talking about the transfer of rolling stock of the series No. 717, which is also operated in our subway," Klitschko said.
The subway cars will be used primarily as donors of spare parts for overhauling the existing rolling stock.
However, according to him, some of these subway cars will be operated as a full-fledged rolling stock on Kyiv's subway lines.
"The delivery of all the 60 subway cars will take place in stages during this year. This is a significant help for the Kyiv subway because 80% of its rolling stock is Soviet-made rolling stock," the mayor of Kyiv said.
All the subway cars that have been readied for shipment have valid certificates of technical efficiency. Subway cars of this type were last repaired in 2017-2022.
As reported, the Warsaw Metro announced in October last year that it would assist the Kyiv subway in modernizing the trains of the 81 series used in Ukrainian subways. It was stated at the time that the Warsaw Metro had 22 trains of the 81 series.