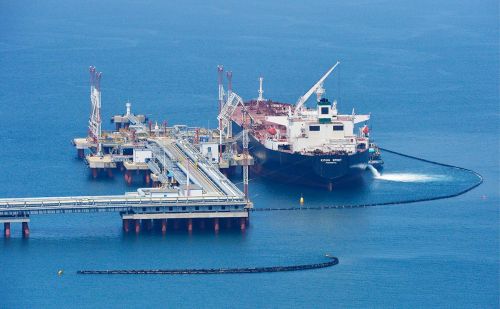 Insurance companies have notified charterers of ships operating in Russia's Black Sea ports of an increase in additional payments known as "war-risk premiums."
Four traders disclosed this to the Reuters news agency, the CFTS portal reports.
A war-risk premium was already added to the total cost of tanker insurance back in 2022, after the start of Russia's invasion of Ukraine. However, the war-related risks to ships in Russian ports have increased significantly after the successful Ukrainian attacks on a landing ship in the port of Novorossiysk and a tanker near the Kerch Strait in August, the traders said.
As a result, the traders said, the war-risk premium has been increased from about 1% of the cost of the cargo to about 1.20-1.25%.
The increase means every voyage will cost USD 200,000 more per Suezmax tanker (which can carry 120,000-200,000 tons) if Russian oil is delivered to India. The increase in the premium means the overall cost of the premium will be almost USD 1 million.
Although the sum is not huge, it adds to the overall cost of Russia's oil exports, which have skyrocketed since February 2022 because of sanctions, Reuters wrote.
According to Reuters' sources, the increase was mostly applied to cargoes carrying Russian oil and products, while the premium for cargoes carrying Kazakh-origin volumes was generally stable at around 1%.
"Volumes originated from Russia are associated with higher risks than others, although the current situation gives insurers lots of reasons to raise prices for anyone operating in Russian Black Sea ports," a trader said.
According to Reuters, grain traders have expressed concerns about the safety of grain shipments, and the increase in the war-risk premium for oil tankers shows that the worries have spread to wider markets.
As previously reported, Kazakhstan's KazTransOil company has said that it could redirect oil exports to Russia's Baltic Sea port of Ust-Luga instead of Novorossiysk if the situation on the Black Sea deteriorates.
As the CFTS portal previously reported, a Ukrainian maritime drone hit a large Russian landing ship, the Olenegorsky Gornyak, in the port of Novorossiysk, where the Russian naval fleet is based, on 4 August. Maritime drones attacked a Russian oil tanker carrying petroleum products for the Russian army and navy near the Kerch Bridge in the early hours of 5 August.
Against the backdrop of these events, Ukraine issued a "coastal warning" declaring Russia's Black Sea ports under military threat.
According to the "coastal warning," there is a war-related threat to shipping in the inner and outer roadsteads of the ports of Anapa, Novorossiysk, Gelendzhik, Tuapse, Sochi, and Taman.