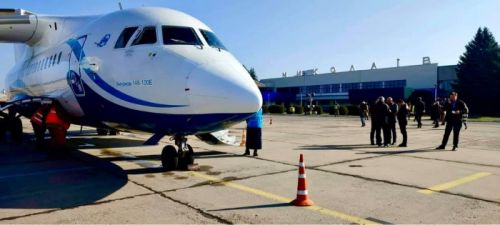 The first flight of an An-148 regional jet belonging to the Ukrainian air carrier Air Ocean Airlines took place on 30 October.
According to the Antonov state aircraft manufacturing enterprise, the flight was performed on the Kyiv-Mykolaiv route, the CFTS portal reports. The number of passengers on board the flight was not disclosed.
There is currently little information about the new airline. According to the Antonov state concern, Air Ocean Airlines was founded in September 2020. The airline's website is currently under construction.
"This airline is the first in the country to choose the performance of regular and charter flights both on Ukraine's domestic routes and abroad, using the An-148 and An-158 family of aircraft developed by the Antonov state enterprise, as its core operation," the statement said.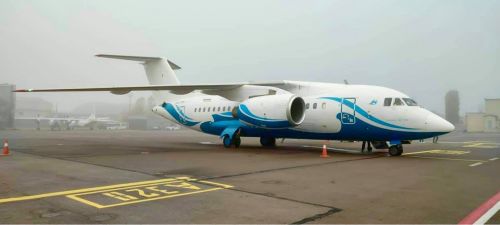 According to the statement, the carrier's fleet currently consists of two An-148 aircraft. According to the concern, another aircraft should be delivered by the end of this year and three in the 1-2 quarters of 2022. In total, the airline company plans to operate up to 10 aircraft of this type. The aircraft are owned by the Cypriot-based company Cyprus Aircraft Leasing 2 (CAL) Ltd., and they were leased to the airline.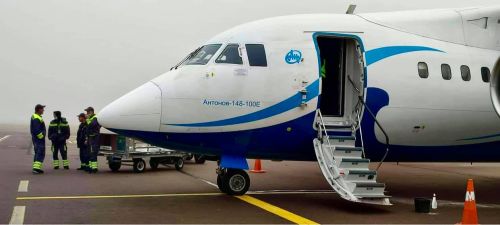 "We plan to begin flights with durations of 2-2.5 hours, which, according to our estimates, will be the most economically profitable," Antonov quoted the airline's Executive Director Viacheslav Heryha as saying.
According to Antonov, the aircraft's adaptability to runways of various quality will make it possible to connect not only airports with well-developed infrastructure, but also small regional airfields.
As reported previously, President of Ukraine Volodymyr Zelenskyi has announced that a national airline will be launched by the end of 2021 and that the airline's fleet could presumably include Antonov's airplanes.