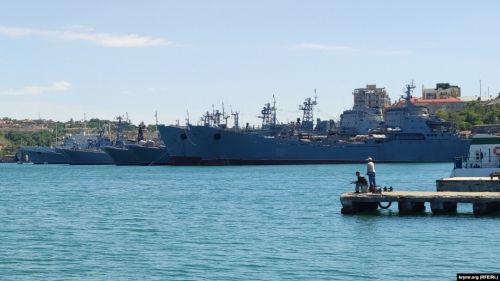 After the end of the war that Russia started against Ukraine, the aggressor country should be deprived of the possibility of having a fleet in the Black Sea. This will protect the countries of the region from threats to free commercial shipping.
Yuliya Klymenko, the first deputy head of the VRU Committee on Transport and Infrastructure, expressed this opinion in an interview with CFTS.
"After the war with Ukraine, the Russian Federation should be deprived of its fleet in the Black Sea, as was the case after the Crimean War. Otherwise, the Black Sea will not exist as a trading tool. The latest naval doctrine of the Russian Federation says that the merchant fleet should be converted into a military one, and this will pose a constant threat to all countries of the Azov-Black Sea region," Klymenko noted.
She also added that in the future, the countries of the Black Sea region should build a security architecture on the basis of new international organizations, where Russia will be deprived of participation, since the latter can only play a destructive role.
Yulia Klymenko noted that it is necessary to move in the direction of creating new associations: "It is time to gather with the NATO countries in the Black Sea, with Britain and with America and other countries that have a powerful fleet and maritime capabilities, and create other alliances that would allow for us to be a big partner in the Black Sea".