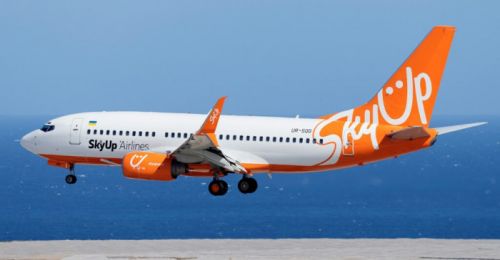 SkyUp Airlines, a Ukrainian carrier, has received FAR (Foreign Air Carrier) Part 129 approval from the United States Federal Aviation Administration, allowing it to operate in the United States of America. Four of the Boeing 737-800 aircraft in the airline's fleet (registration numbers UR-SQB, UR-SQC, UR-SQF, and UR-SQP) have been granted permission to fly in U.S. airspace.
The airline announced this in a statement, the CFTS portal reports.
According to the statement, the airline has received DOT approval (permission to operate as an air carrier in the United States), TSA approval (certificate of compliance with aviation security requirements for air transportation to/from the United States), and FAA approval (Part 129 Operations Specifications).
According to the airline, it plans to develop wet leasing and charter flights, which are new areas of operation for the airline.
The Ukrainian airline registered its subsidiary SkyUp MT in the European Union (Malta) earlier this year. The airline plans to begin operating flights in the European Union in 2024.
In addition, SkyUp Airlines has been wet-leasing its aircraft to other airlines around the world since the beginning of the Russian invasion of Ukraine.