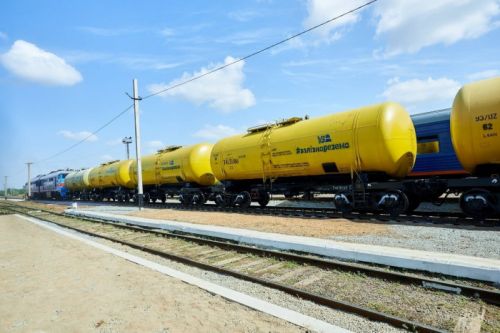 The Ukrainian and Moldovan border and customs agencies have completed all the procedures for the launch of a railway border checkpoint on the Berezyne - Basarabeasca railway line.
The photograph of a document testifying to this was published in a Telegram channel on 22 March, the CFTS portal reports.
The photographed document states that both countries' customs and border guards believe that the Basarabeasca - Serpneve-1 railway checkpoint on the Ukrainian-Moldovan border is ready for joint inspections.
It proposes beginning joint inspections there at 00:00 on 25 March.
As reported earlier, Ukraine and Moldova agreed in June 2022 to restore rail links between the two countries on this route. About 23 kilometers of railway tracks were rehabilitated for this purpose. The rehabilitated railway section was ready for operation at the end of August. However, freight has not been transported along this railway section since then because of the lack of the necessary checkpoint, the opening of which has been postponed several times.