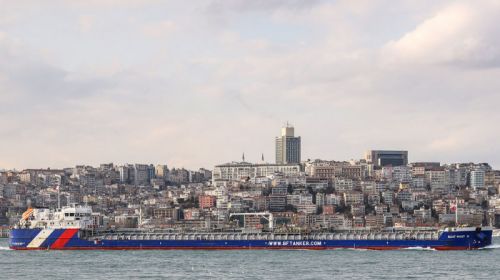 Against the backdrop of restrictions on the purchase of Russian crude oil in Western countries and the fall in the price of crude oil, Turkey has taken the opportunity to significantly increase the import of crude oil from Russia, the production of petroleum products from this crude oil, and the export of the petroleum products.
Turkey's imports of crude oil from the Russian Federation increased 2.4 times to 5.6 million tons in January-July 2022, compared with the same period last year, the CFTS portal reports, citing the Vedomosti publication.
This has allowed Turkish refineries to increase the volumes of production of aviation kerosene and marine fuels. About 2.8 million tons of aviation kerosine was produced in Turkey in the first seven months of this year, which is 57% more than the volume that was produced in the same period of 2021. The production of marine fuel increased by 2.4 times to 1.25 million tons. The total production of petroleum products in the country increased by 14.7% to 22.36 million tons in January-July.
As a result, the volume of export of aviation kerosene from Turkey increased by 69% to 2.3 million tons in January-July. This product rose from the second to the first place in terms of export volumes, overtaking diesel fuel. The export of marine fuel doubled to 1.27 million tons. Turkish gasoline supply to the world market increased by 25% to 1.26 million tons.
According to Russian data, Turkey could earn up to USD 2.5 billion in seven months from the export of these oil products. The major buyers of the fuel include the United States, Great Britain, and Germany.