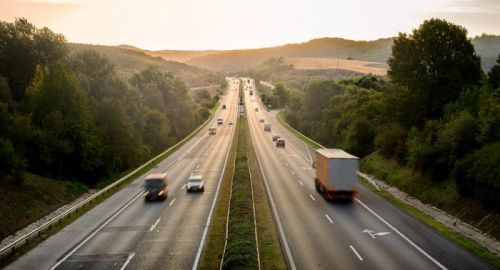 The Ukrainian Cabinet of Ministers has approved the maximum fees for one-time travel on public highways built on a concession terms.
The relevant resolution was adopted at a meeting of the Cabinet of Ministers on 23 December, the CFTS portal reports, citing the Interfax Ukraine news agency.
According to the text of the resolution, the fees per kilometer of such roads are EUR 0.023 for a motorcycle with or without a trailer (sidecar), passenger cars with trailers, minibuses with up to 10 seats (including the driver), and trucks weighing up to 3.5 tons.
The resolution also sets fees of EUR 0.045 per kilometer for trucks with a maximum weights of 3.5-12 tons, road trains weighing up to 12 tons, buses with 10-29 seating places and weighing no more than 12 tons; EUR 0.133 per kilometer for trucks and road trains weighing more than 12 tons, buses with more than 29 seats and weighing more than 12 tons.
As the CFTS portal reported earlier, 1,400 kilometers of Ukrainian roads could be concessioned. Public-private partnership projects could be one of the sources of funds for financing repair and construction of roads.